Why is Sharkscope Desktop so useful for poker players?
09.07.2021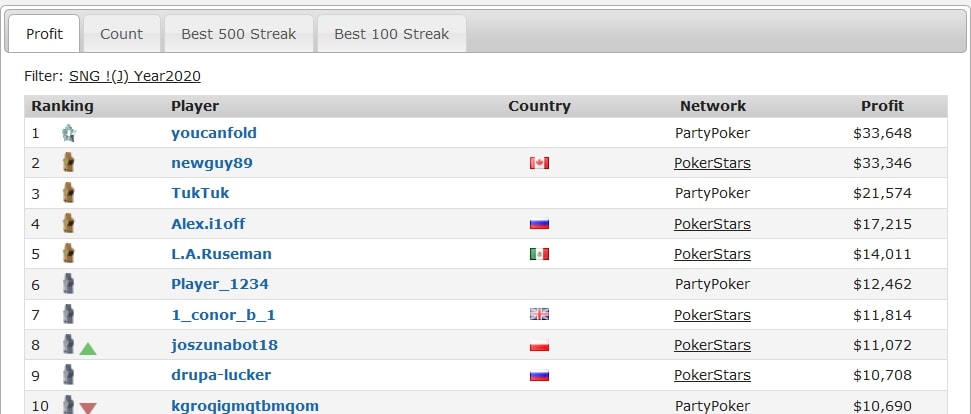 Sharkscope stats are an essential attribute of any professional poker tournament player. The service collects 99.9% of the statistics of all poker tournaments played online. No serious regular player in MTT and Sit&Go can do without Sharkscope. The service itself also does not stand still and is constantly evolving. Initially, it was just a site where you could write your opponent's nickname at the table and collect useful information about him, based on which to make an informed decision. The development of technology and the increasing needs of players have led to the consistent development of Sharkscope services:
The advent of the Sharkscope HUD allowed players not to waste time searching for data about opponents manually - now all the relevant information from the search was displayed right at the table in the form of a HUD. Now information on the number of tournaments, total profit, average buy-in and form was available immediately after the start of the game. You can read more about Sharkscope HUD in another article.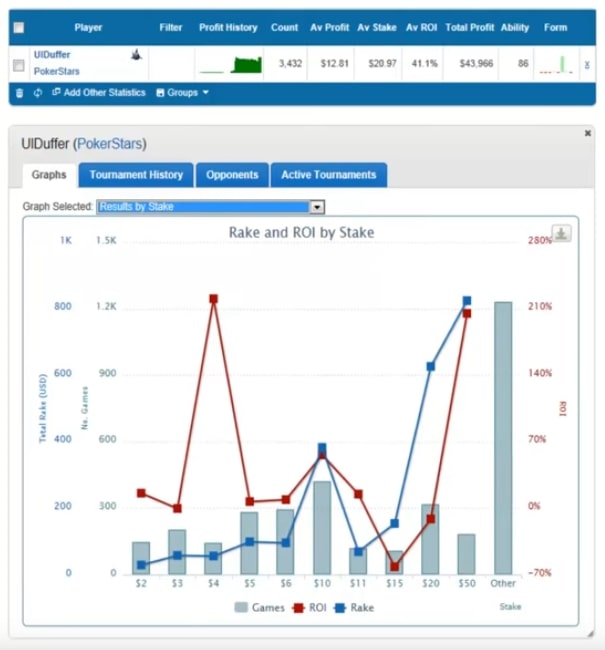 Sharkscope Handtracker saves hand histories and enables you to conduct a comprehensive analysis of your strategy. Combines statistics based on Sharkscope and hand histories into a single HUD. Supports Holdem and Omaha. The most amazing feature is that it also works at ring games. For many players, the Sharkscope tracker could become a real alternative to PokerTracker 4, Holdem Manager 2, Hand2Note. Players can even buy Sharkscope Handtracker separately (without a monthly subscription).

The last tangible step forward was directly Sharkscope Desktop.
Useful Features and Features of Sharkscope Desktop
Sharkscope Desktop combines the advantages of Sharkscope HUD, Sharkscope Handtracker and the familiar search service:
Combines the information collected by the tracker and the Sharkscope statistics database in one HUD. This is much more convenient than using each of the service elements individually;

Supports ring games. There is no need to purchase additional poker software if you are a universal soldier striving to play not only in tournaments, but also in cash games;

Imports and saves hands not only the history of the game in Texas No Limit Holdem, but also in Omaha. So you can develop your playing skills also in Omaha Hi;

Automatically reports any missed tournaments in Sharkscope and processes reports on rebuys and add-ons. Information will surprise with its accuracy;

It can act as a full-fledged poker tracker or perform auxiliary functions in your main software for collecting hand histories;

No problem working with several poker sites at the same time. Help for all fans of unpopular Sit &Go tournaments like HU;

It is possible to configure several different filters depending on the type of table;

Tag your opponents in a local database.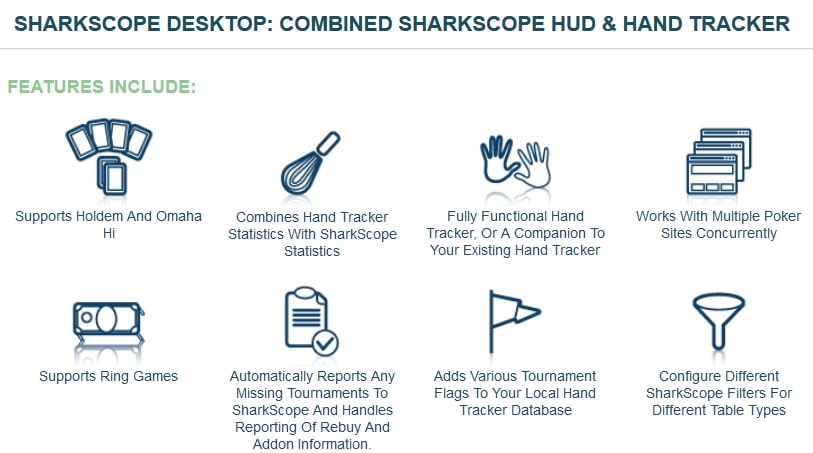 All the features of Sharkscope Desktop will be available to you when you sign up for Gold and above. If you are a beginner who wants to try out the capabilities of the service itself, then Sharkscope provides 5 free searches per day for any player. Over 20% of tournament players are appreciated and regularly use Sharkscope statistics. If you want to instantly improve your results in MTT\Sit&Go tournaments, we recommend you to subscribe.