Holdem Manager 3 and computer change: how to transfer the license?
19.07.2023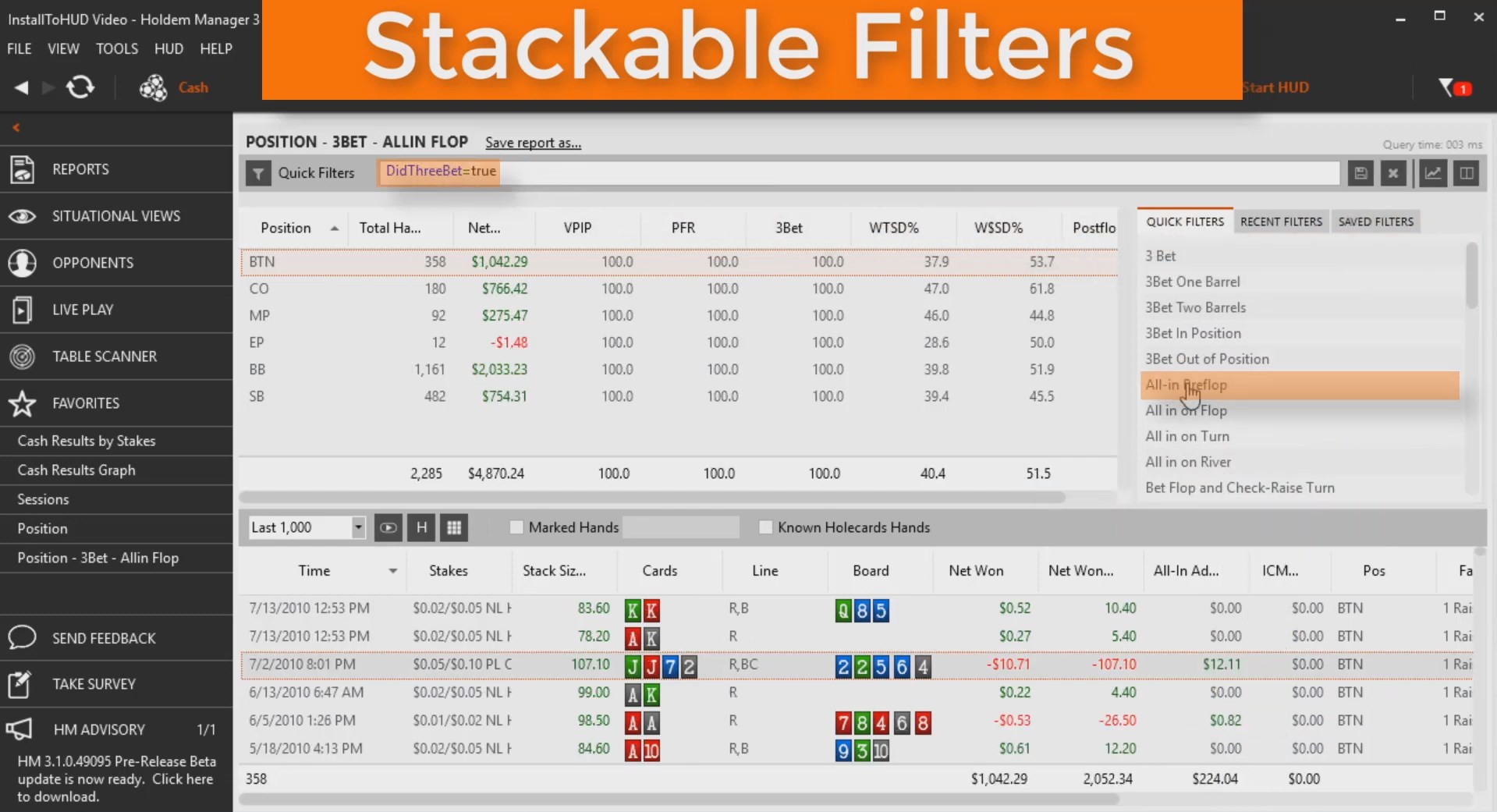 According to Intel statistics, users change their hardware every 5-6 years. If it does not happen in emergency mode because of a breakdown, it is better to prepare in advance. The ideal option is to switch in 1 day. No one wants to spend extra time installing software and restoring licenses. For poker players, downtime is especially contraindicated. Let's talk about how to transfer the Holdem Manager 3 license when you change computers.
What to do with the license: step-by-step instructions
The short answer is to do nothing. Holdem Manager 3 has abandoned licenses. Instead of them, the tracker asks for your e-mail address and password from your account on the Holdem Manager website at the first login. After installing the software on a new computer, you provide your email and password. HM3 will work immediately. When you change your computer, the main thing is not to lose your e-mail data.
Holdem Manager 2 used a different approach. There, clients zeroed the license manually. Here's how it was done:
They went to the Holdem Manager website;

Log in to your account;

Opened the tab with information about the user;

Clicked on the "Reset all Profiles" button next to the HM2 license line.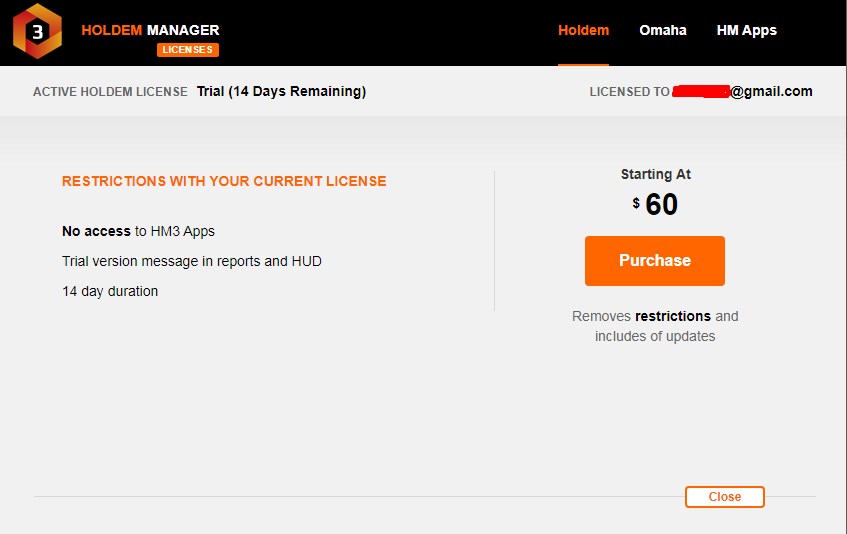 At PokerEnergy you can buy a separate version for NL Holdem or PLO, as well as a universal version for both types of poker
Let's repeat - in Holdem Manager 3 they have abandoned licenses in favor of login by email and password.
Why choose Holdem Manager 3?
Holdem Manager 3 was released in 2019. At the time of release, more and more players were choosing Hand2Note over the outdated HM2 and PT4. Here's what Holdem Manager 3 offers:
An improved filter system.

New HUD Constructor.

Only HUD mode, which redistributes power to the computer in favor of displaying statistics at the tables. A useful tool for owners of weak computers.

Graphic HUD. Instead of bulky numbers, the tracker visually emphasizes the most important things about your opponents.

Support for 14 languages. Previous versions of the software were only in English. Now the tracker is fully localized into Chinese, Russian, Portuguese, Spanish and other languages.

A large number of built-in reports. Many players know about the usefulness of working with reports, but do not like to form them themselves. The developers of Holdem Manager 3 have taken the chore on themselves. You just need to apply the report to your hand history.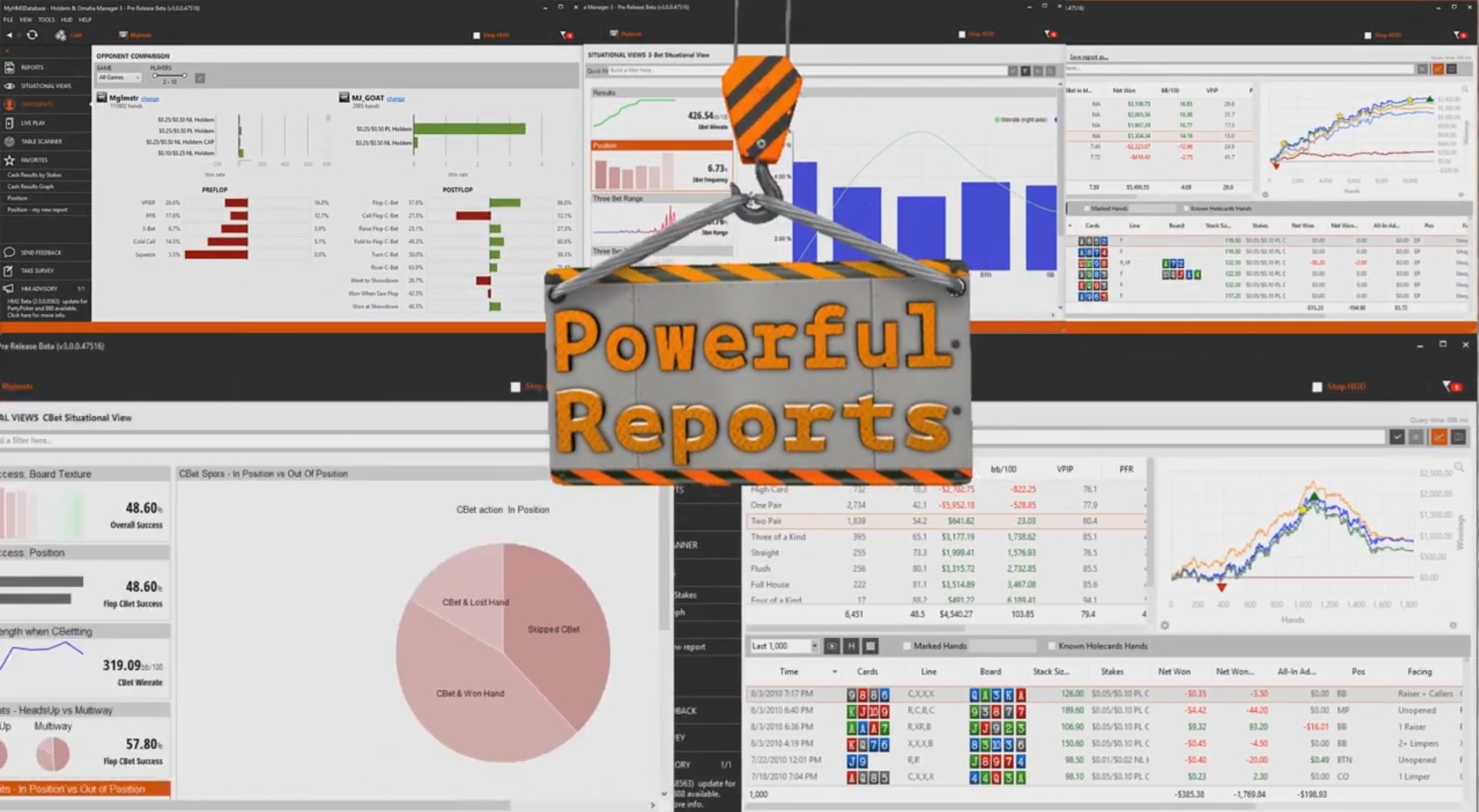 Many errors are easier to find in charts and graphs
Everyone can evaluate HM3 for free. The developer provides a trial version for 14 days. To get the trial, create an account on the Holdem Manager 3 website, download the installer and install the tracker. Along with the trial, HM3 also has a permanent free version. It differs from the license by a number of restrictions:
It works only at limits up to NL10 and in tournaments with buy-ins up to and including $5.

It displays HUD only for 1 table.

The report includes 500 hands per day. The tracker ignores the rest.
All this didn't help HM3 much in its fight against H2N. Demand for Holdem Manager 3 decreased not least because of the paid subscription for updates. The client is offered to first buy the software, and then - to pay for its maintenance from 25$ per year. Additional payments were not encouraged.
We publish all news and updates of the catalog in the telegram channel PokerEnergy. Subscribe to stay +EV.