How to register an account in Holdem Manager 3?
08.07.2021
Almost 4 months have passed since the official release of HM3. During this period of time, a large amount of work has been done. However, developers continue to improve their product. In late January, a new package of updates and fixes was released.
Most winning poker players seek to maximize their advantage over rivals. This applies to the technical and strategic parts. Switching to a more advanced and modern software will certainly positively affect the profitability of your game. But before you buy Holdem Manager 3, many want to first try all its features without spending their money. The best option for this is to use the trial of HM3. However, to download Holdem Manager 3, you will need to register on the official website of the developer. Consider this simple procedure more carefully.
How to register an account in Holdem Manager 3 (with screenshots)?
1. Go to the official website of Holdem Manager. The full address of the site looks like this: https://www.holdemmanager.com;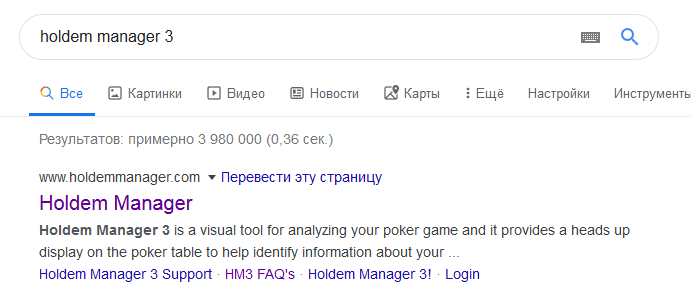 2. In the upper right corner click on "Register";

3. In the window that opens, specify the necessary data and click "Create Account".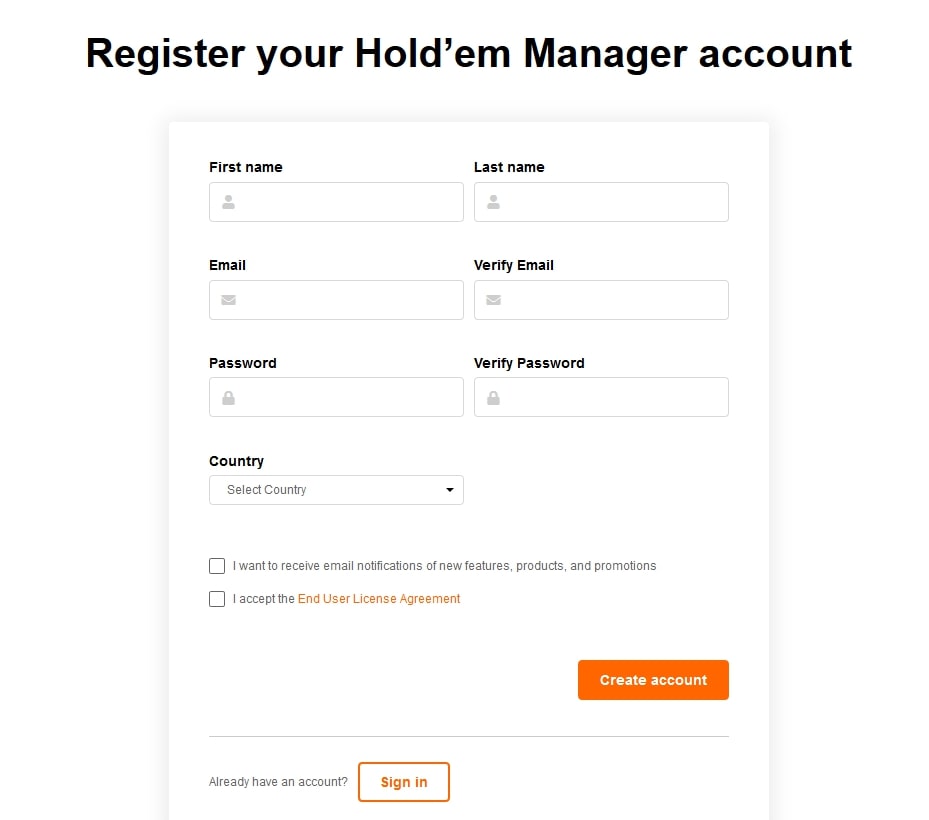 4. A link will be sent to the email you specified, which will confirm the registration of the account.
That's all! The account registration procedure is completed. Your account on the official Holdem Manager website is the same account you are looking for for HM3. Now you can download free Holdem Manager 3, as well as other available products from developers.