Betfair Poker

Betfair Poker is the poker division of one of the largest bookmakers in the world. The most important poker room of the iPoker network. It offers players good rakeback and first deposit bonus as well as the ability to play against weak opponents from sports betting.

Poker trackers and HUDs are allowed!
Key Features
Rakeback up to 35%;

First deposit bonus of 200% up to 200 €;

It is allowed to use poker trackers and HUD;

Not a bad weekly race for Twister players at 12,500 €;

iPoker Tools and datamining for Betfair Poker as a gift to our players;

Source Based Rake special rake distribution system.
Poker Room Review
Special offers
Registration Instructions
Player Reviews
Betfair Poker (BP) is a poker room part of the iPoker Network. Betfair itself was founded in 2000 and is headquartered in London. BP's initial focus was sports betting. The active development of other areas began a little later; 2005 was the starting point for the poker room.

Since 2016, the company, which has grown significantly in size, has received its current name - Flutter Entertainment.
Sports betting brings a lot of weak players to the poker tables at Betfair Poker. However, this is far from the only attractive factor to play here. Do not forget about the absence of a limit on the number of tables in multi-tabling, which favorably distinguishes BP and other iPoker poker rooms from PokerStar or 888Poker. Another positive fact is that Betfair allows the use of poker trackers and other auxiliary programs. Nice additions - a good first deposit bonus and seasonal promotions.
Betfair traffic
Betfair Poker sits on the edge of the top 10 in online poker in terms of traffic. All iPoker Network rooms have a common pool of players and BP is no exception. At peak times, there are up to 4,000 players at tables. The lowest available limit is NL2 and the highest is NL1000. The two main currencies on the cash tables are euros and pounds sterling.
The most demanded discipline is No Limit Holdem. Most of the poker enthusiasts are focused on the low and medium limits. The dominant position is occupied by short tables (Short Handed), but games at full tables (Full Ring) are very few.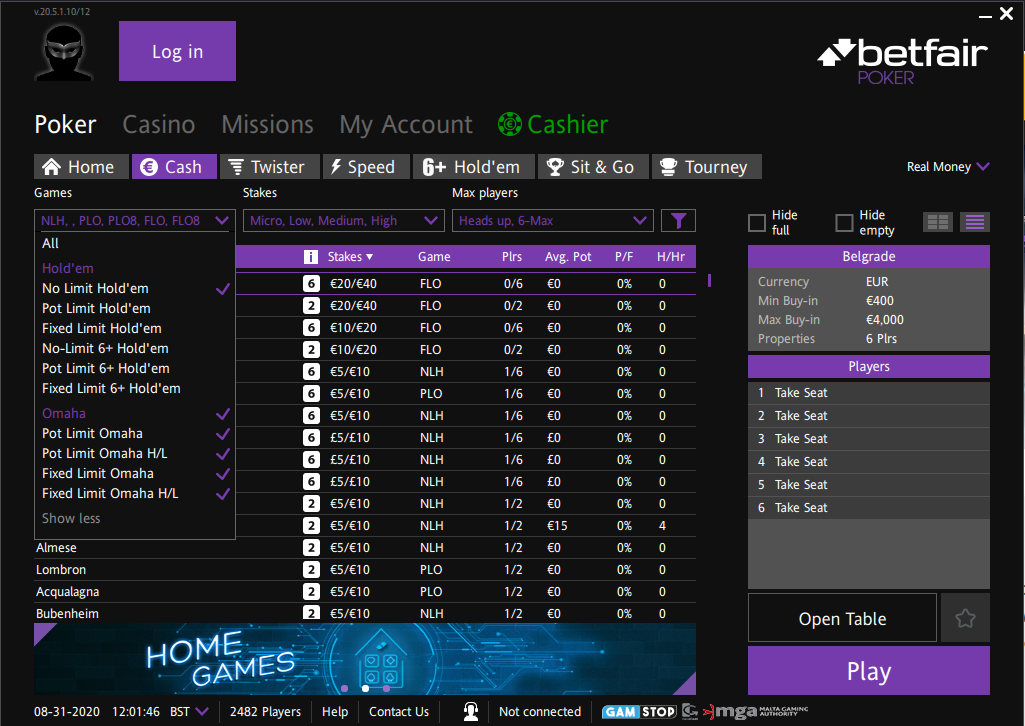 PLO is not as popular as NL Holdem, but it is in decent demand. In the lobby, 4 types of Omaha are indicated at once. In addition to the usual PLO, there are:
Pot Limit Omaha Hi \ Low;
Fixed Limit Omaha;
Fixed Limit Omaha Hi \ Low.
Short deck poker has been moved to a separate tab "Holdem 6+". The limits of NL4-NL200 are available for the game.
Fast poker is called "Speed ​​Poker". There are 6 limits in the lobby: NL5, NL10, NL20, NL50, NL100, NL200. At peak times, up to 100 connections (for each of them) can be monitored at the lower 3 limits.
Spin & Go tournaments at Betfair Poker are named "Twister". There are 8 limits available, with a lot of emphasis on low limits:
0.5 €;
1 €;
2 €;
5 €;
10 €;
20 €;
50 €;
100 €.
The probabilities and multipliers are presented in the table:
| Multiplier | Probability |
| --- | --- |
| 1000 | 2 in 100 000 games |
| 50 | 50 in 100 000 games |
| 8 | 4000 in 100 000 games |
| 5 | 9 544 in 100 000 games |
| 3 | 22 002 in 100 000 games |
| 2 | 64 412 in 100 000 games |

The rest of the Sit & Go tournaments are not in great demand. Among them, the most popular are HU SNGs.
MTT tournaments will appeal to all fans of small player's pool. Let's note right away that you shouldn't count on fabulous guarantees and large tournament series when playing on the iPoker Network. There is also an obvious positive in this - a small number of strong rivals and an overall low level of competition. The biggest Sunday event - Main Sunday Sweat - boasts only a 30,000 € guarantee.
Rake
The rake at Betfair Poker is 5%. If the hand is ended preflop, then the commission is not charged from the bank. The iPoker Network uses a unique Source Based Rake as the basis for calculating rake. Without going into details, its key idea is that regular players pay more rake, and amateurs pay less.
And rakeback is charged the other way around - more for recreational players, less for multitabers. The rationale for this approach is to protect weaker players. Here's how the rake structure looks in more detail:
NL and PL games
Pot Limit and No Limit – from € 0,01 / € 0,02 to € 0,02 / € 0,05
| | | |
| --- | --- | --- |
| Number of players | Rake in the bank | Cap |
| 2-10 | € 0,01 for every € 0.15 in the bank | € 0,50 |
Pot Limit and No Limit - € 0,05 / € 0,10
| | | |
| --- | --- | --- |
| Number of players | Rake in the bank | Cap |
| 2 | € 0,01 for every € 0.15 in the bank | € 1,00 |
| 3-10 | € 0,01 for every € 0.15 in the bank | € 2,00 |
Pot Limit and No Limit - € 0,10 / € 0,20
| | | |
| --- | --- | --- |
| Number of players | Rake in the bank | Cap |
| 2 | € 0,01 for every € 0.20 in the bank | € 1,00 |
| 3-10 | € 0,01 for every € 0.20 in the bank | € 2,00 |
Pot Limit and No Limit - € 0,25 / € 0,50
| | | |
| --- | --- | --- |
| Number of players | Rake in the bank | Cap |
| 2 | € 0,01 for every € 0.20 in the bank | € 1,00 |
| 3-10 | € 0,01 for every € 0.20 in the bank | € 3,00 |
Pot Limit and No Limit – from € 0,50 / € 1,00 to € 5,00 / € 10,00
| | | |
| --- | --- | --- |
| Number of players | Rake in the bank | Cap |
| 2 | € 0,01 for every € 0.20 in the bank | € 1,00 |
| 3-10 | € 0,01 for every € 0.20 in the bank | € 4.00 |
Poker trackers and Betfair client
Poker trackers are allowed at Betfair Poker. In addition, for the iPoker Network there is a StarsCaption analogue program called "iPoker Tools". We provide it and datamining for Betfair for free for all our players.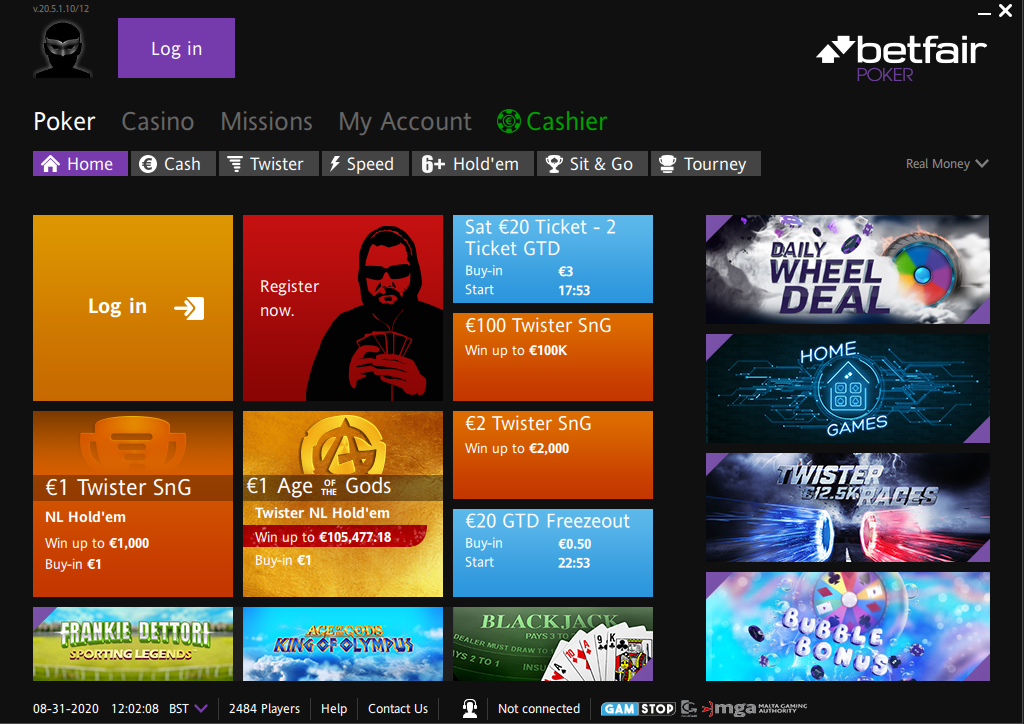 The poker room software works well. The tabs and filters are easy to navigate. A separate joy for regular players is a large number of settings that will make your multitabling convenient and effective. You can choose not only the theme of the game table, 4-color deck and its shirt, but also many other parameters. Among them:
Desired buy-in when you are sit down at the table;
Bet Profiles for preflop and postflop;
Ability to disable avatars, sound effects and animations.
An additional reason to be glad is that you can transfer your stacks to the big blinds in the Betfair client without resorting to additional software.
If you want to play BP from a mobile device, then you don't even need to download and install the mobile client. All you have to do is go to the official website and log into your account. However, there are separate clients for both Android and iOS. It is more convenient to play them than through the browser.
Promotions and bonuses
Bonuses and promotions are not the strongest side of Betfair Poker, but the room has something to offer:
1. First deposit bonus of 200% up to 200 €. Not the biggest offer for a welcome bonus at the iPoker Network, but you have 90 days to wage it. The minimum deposit is 10 €. You do not need to enter a promo code. In addition, you will be given 2 tickets to freerolls with a prize pool of € 500.

2. € 12,500 rake race at Twister. The prize money in the race is distributed based on the leaderboard, places in the leaderboard are determined by the number of points scored, and you get points for participating in the tournament. Bonus points are awarded for 1st place at the tournament. The race is the same for all limits, so players with higher buy-ins have a better chance of success.
Loyalty program and rakeback at Betfair Poker
The loyalty program at Betfair Poker consists of only 3 levels and allows you to claim rakeback up to 35%. The levels are determined based on the Status Points (SP) you earn. All players start at bronze status. Further, with a silver status, you can count on 20% rakeback, and gold allows you to receive a maximum of 35%.
For 1 € rake you get 25SP, and for 1 £ 30SP. Points are converted into cash automatically. Be careful, if you have not collected the required number of points by the end of the month, they will expire and will not be converted into money.



Deposits and Cashouts
The list of available deposit methods at Betfair Poker looks like this:
NETELLER,
Visa,
MasterCard,
Paysafe,
PayPal,
Bank Transfer.
You can withdraw money in exactly the same ways, with the exception of Paysafe. Deposits are instant by any method other than bank transfer. Cashouts arrive the fastest on NETELLER and PayPal.
Conclusions. Pros and cons.
Betfair Poker attracts the attention of players primarily as one of the leading bookmakers in the world. A direct consequence of this is the weak contenders at the poker table that come from sports betting. Also, the poker room offers a good welcome bonus and promotion for Spin & Go tournament players.
Pros:
First deposit bonus of 200% up to 200 €;
Rakeback up to 35%;
Not a bad rake race for Spin & Go tournaments for 12,500 €;
There are no such strict restrictions on multitabling as on PokerStars \ 888Poker;
Free datamining for our players;
iPoker Tools as a gift for our players.
Cons:
There are no major tournament series;
A small number of attractive promotions;
In terms of the number of players, the iPoker network is quite far behind the leading rooms;
If it was not possible to reach the required level in the loyalty program, then the accumulated points burn out and are not converted into money.
Special offers: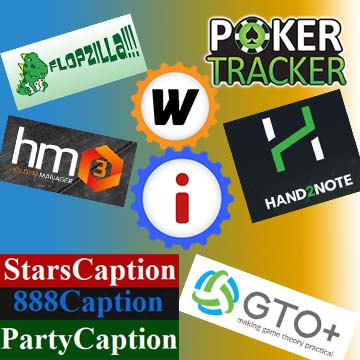 Free software for our players
All players who have registered at Betfair Poker via our link are eligible to receive any software from our store for free. Contact us for more details.
Registration Instructions
FAQ:
Is there datamining handhistory for Betfair Poker?
Yes. Players registered from us can receive datamining for free. Contact our support for details. In addition, you can
buy handhistory for Betfair Poker
in our shop.
Is it allowed to use software (Holdem Manager 2-3, Poker Tracker 4, Hand2Note, etc.) on Betfair Poker?
Yes, all these programs, as well as the others, which do not give direct instructions for action at the playing tables, are allowed at Betfair Poker
Players from which countries can play Betfair Poker?
Prohibited countries:
France, Greece, Turkey, Portugal, Slovenia, China, Japan, Israel, North Korea, Iran, Iraq, Lebanon, Thailand, Canada, Cuba, Greenland, Mexico, Ivory Coast, Congo, Libya, Somalia, Sudan
How to verify account at Betfair Poker?
To verify, just send to Betfair Poker support your ID|driving license photos and a bank statement or utility bills with address confirmation
What is the bonus code to receive your first deposit bonus at Betfair Poker?
To activate a 100% bonus on your first deposit, a code is not required. Just make a deposit and the bonus will be applied automatically.
Number of players in the peak:
4000
Docs
ID, address confirmation
Contact:
email - support@betfair.com
Mail:
support@betfair.com